Artwork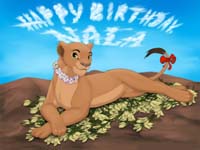 "Happy Birthday, Nala!" by Sarafina
Nala with a flower necklace and cute red bow on her tail rests on a bed of flowers with 'Happy Birthday Nala' spelled out in the clouds.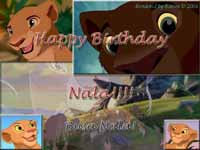 "Many faces of Nala" by Kitran
A compilation of many Nala pictures showing our favorite lioness in a number of scenes from the original motion picture.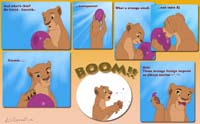 "Just for Fun" by Sarafina
What do you get when you give a lioness a balloon? A cute and funny comic as seen here!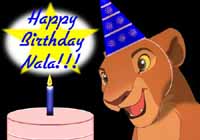 "Happy Birthday!" by Circle of Life
A nifty modified Nala image to reflect her joy at the birthday tidings!