Since it's Broadway opening, on November
13th, 1997 the spectacular stage version of
The Lion King has thrilled audiences around
the globe, set box office records, and has
continually won critical acclaim. Now more then ten years after it opened it is still smashing box office records wherever it goes to sell out audiences. Currently there are two permanent productions in the United States. On Broadway at the Minskoff theatre, and in Las Vegas at the Mandalay Bay Theater.
Globally there are productions in London, Hamburg, Tokyo, and Paris. The musical has made billions of dollars for the Disney Company but more importantly has spread the messege of The Lion King around the world. From China to South Africa, Los Angeles to Toronto.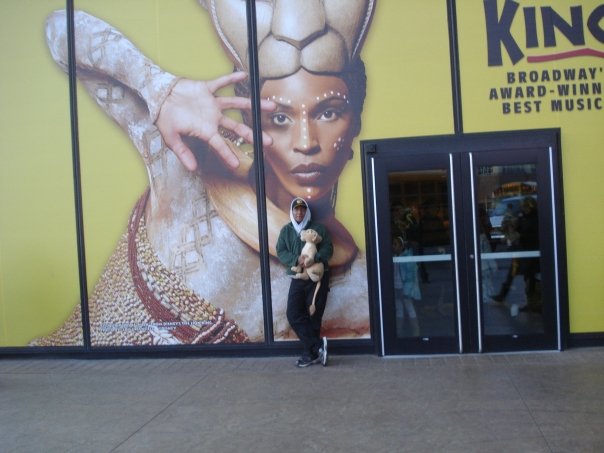 I have had the plesure of seeing this powerful piece of musical theater four times. My first viewing was on my 24th birthday, October 30th, 2005 at the Spokane Opera House. I was blown away by Cheetah Cast. The second time was in Denver, Colorado at the Temple Buell Theatre October 26th, 2006. I made it to Broadway on November 8th, 2006. It was a very special performance for me as I got to meet Nala (Kissy Simmons). And most recently I returned to the Spokane Opera House, now the INB Performing Arts Center to take in the current touring cast on December 6th, 2009. I've saved all my ticket stubs and my playbills and hope to add many more in the future. Maybe Salt Lake City in 2010 and/or Vegas!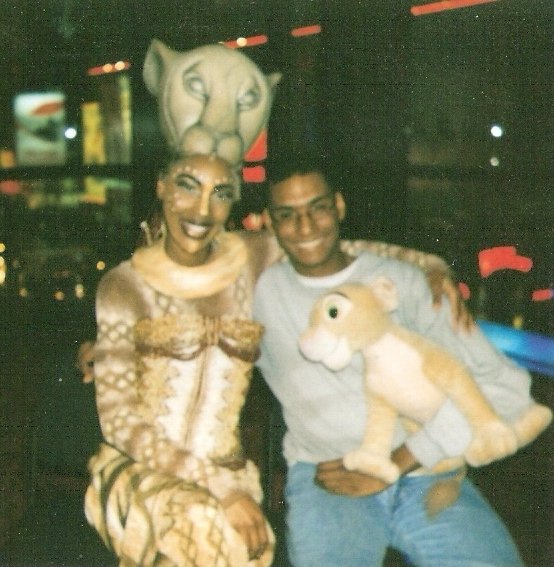 In an interesting side note, the plush Nala you see me holding as actually seen the show five times in three countries! She has attended Denver, Broadway, London, Hamburg and Spokane. Kissy was kind enough to sign her head but it has sadly worn off. We are thinking of getting her a passport and her own autograph book!