________THE________
LION KING
UTAMU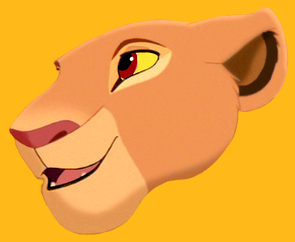 Name: Utamu
Age: Deceased
Rank: Deceased
Birthplace: Kupotea Grasslands
Last Residence: No fixed abode; near the Pride Lands
Mother: Naima
Father: Uhodari
Siblings: Mahubi, Njaa (deceased), Jaburu
Daughter: Vikali
Mate: Kubwa (deceased)
Romantic interest: Nadhifu (deceased)




What did she look like?
WORK IN PROGRESS
Personality
WORK IN PROGRESS
Did You Know...
That Utamu means 'Sweetness' in Swahili?

That her daughter is the spitting image of her, not only appearance wise, but in build and even some of her personality too?

That while she was a small cub she befriended a young swallow named Epsi?