________THE________
LION KING
LINKS

---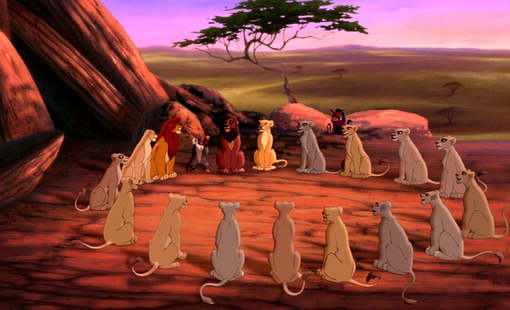 ---
THE LION KING SITES
The Lion King WWW Archive
Images, Sounds, Fanfic, Fanart, quizzes… a must see for any Lion King fan.

The Lion King: Digital Online
The best online collection of TLK screengrabs I know of - Great quality, high resolution. Also has videos and information about the films and musical.

The Lion King MUCK
Without a doubt, the best game I have ever (and still do!) played. For playing it, I recommend using MUSHclient, which you can download here for free.

Vikali's Kopje
Our sister site and host, Vikali's Kopje is a website revolving around the author's titular lioness character from The Lion King MUCK, along with an in-depth family history section and family tree. It also includes a growing screenshot archive, a series of photomanipulated images, and a selection of hard to find lyrics.



VITANI SITES
Vitani's Heaven
To my knowledge, the leading Vitani site out there (or the most popular and well known), containing screenshots from Simba's Pride (of our favourite lioness), movies, sounds, winamp skins, wallpapers, icons, and more!



OTHER LINKS
Ctrl+Alt+Del
The most amusing web comic I have read to date, with a decent story line, and is frequently updated. Also, it's the sort of humour that anyone can get, not just super-nerds. Updates every Monday, Wednesday, Friday and Saturday


Faux Pas
A furry-based comic of good quality, based around a fox named Randy and his friends at a run-down farm in the Rocky Mountains, most of whom are semi-retired animal actors. Realistic anatomy, non-bipedal. Updates every Monday, Wednesday, and Friday.

Meercamenace on DeviantART
My account on DeviantART - the main gallery is somewhat varied, and I recommend (if you visit there) checking out My Favourites, as among them are some rather good Lion King pictures.