The 'Half Mile of Hell'
There are family names around here that wouldn't even turn a head in another part of the country. Names like Glass and Bensmiller, Cosgrove and Sutherland to name but a very few.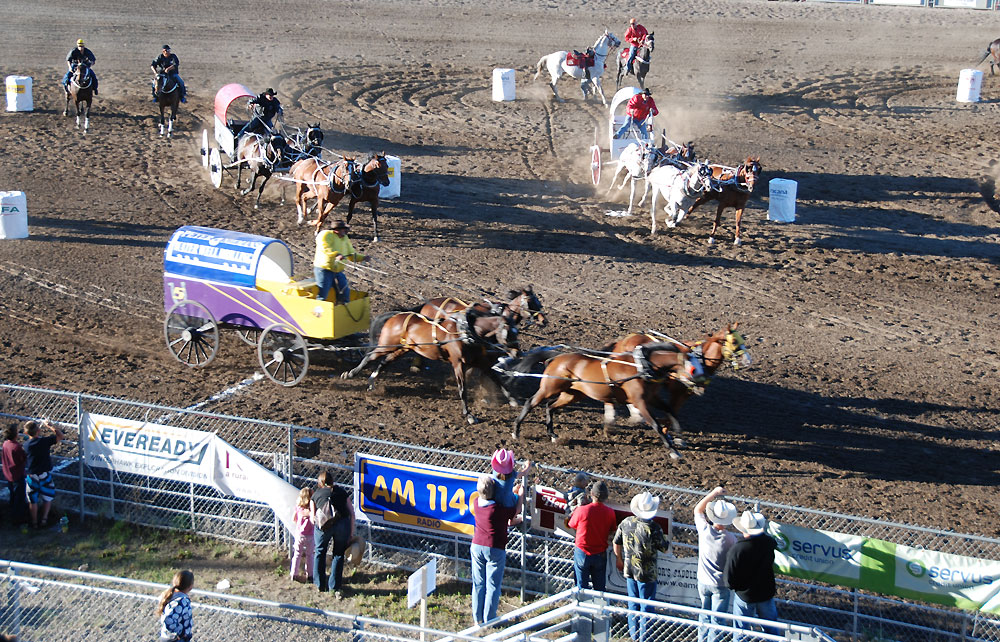 To fans of the WPCA and the CPCA these names and many, many more are synonymous with the exciting sport of chuckwagon racing. To a long time fan like myself hearing these names brings forth a wealth of memories. The tang and feel of dust in your mouth, the sweet smell of newly mown hay and turned earth. The sounds of rodeo, the rushing wave of sound that swells up like distant thunder then washes over you as the wagons and riders race past. The tremble of the grandstand under your feet as everyone stomps theirs to 'bring 'em on home'.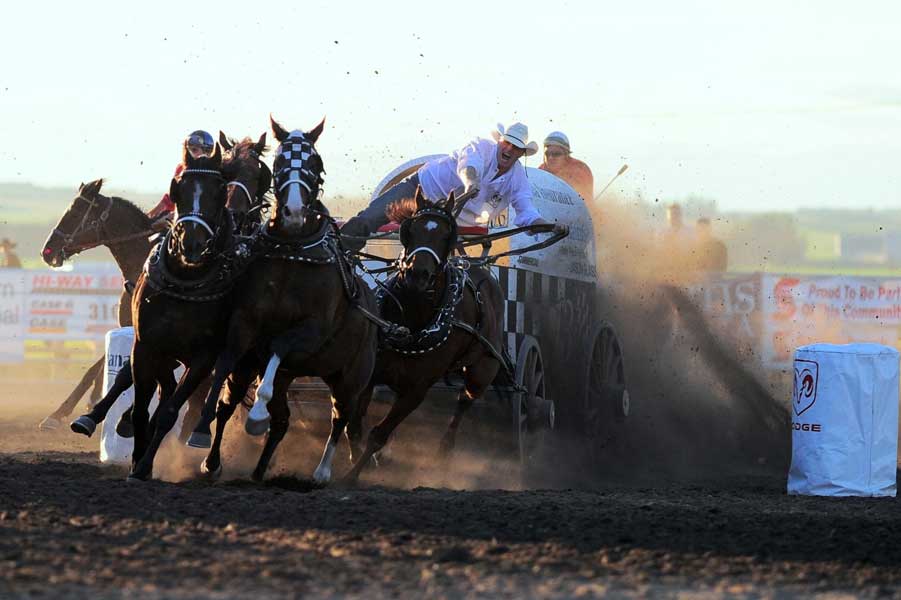 The horses appear to respond to the roar of sound and run harder. I've seen an outrider horse run the track on his own after leaving his rider behind. When the horse approached the finish line the crowd cheered him on, stomping their feet as they would at the finish of an official race. Much to the chagrin of the pickup riders and volunteers attempting to capture him, his ears gave a flick and he put on a burst of speed that had him through the infield and out onto the track for another go around.
It's impossible to capture the excitement and feeling of a chuckwagon race without actually seeing it, but I hope these pictures will whet your appetite for the real thing. See them up close if you can. Nothing against the larger venues but there's a lot to be said of the experience of feeling the ground quiver under your feet, hear the horses and the shouts of of the drivers as they search for their outriders and feel the rush of their passing on your face under the late afternoon sun.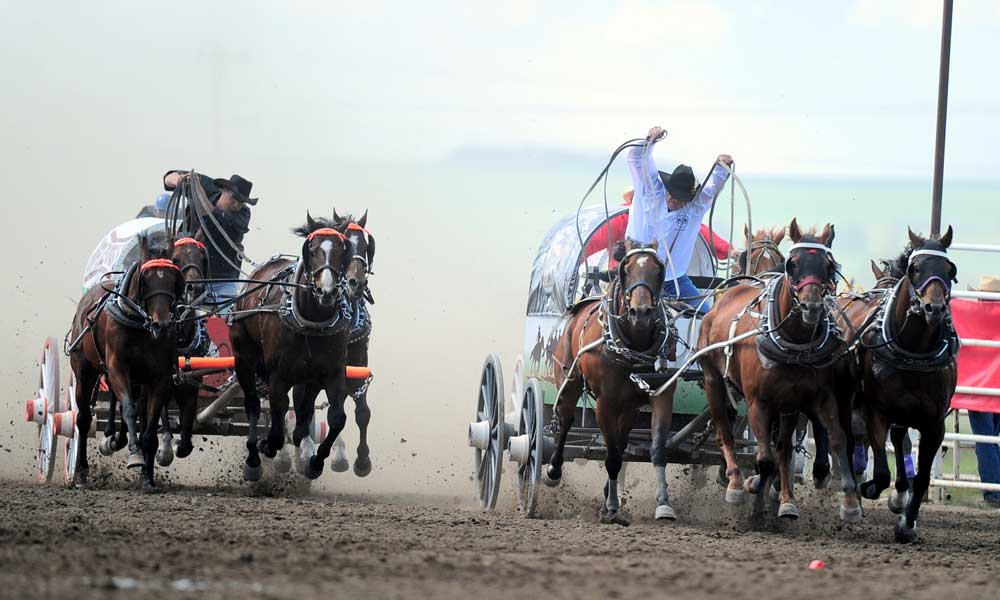 Chuckwagon racing has been a predominant part of the Calgary Stampede since 1923. The names that sing off people's tongues during the chucks are familiar to any fan. A good number of the drivers of today are the sons, grandsons and in some cases great grandsons of drivers past.