The Lion's Share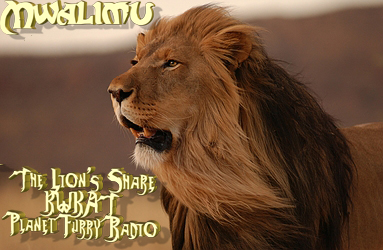 I'm a DJ on KWKAT PlanetFurry Radio! My show is called The Lion's Share, and I'd love to have you tune in. I have a good sized music library that includes a variety of musical genres. My bread and butter are classic rock, progressive rock, and hits from the mid-60s through the 80s, but I also have a selection of country, modern jazz, swing jazz, soundtracks and showtunes, soul/R&B, metal, Celtic, bluegrass, comedy, Christian, classical, trance/ambient, and more, dating from the 1920s to the present.
My usual timeslot is 7:00-10:00pm Central time on Mondays and Thursdays (8:00-11:00pm Eastern or 5:00-8:00pm Pacific), but I will sometimes trade nights with Loafer, who hosts Loafer's Fatass Radio Show in the same time slot on Tuesdays, Wednesdays and Fridays. The show is normally followed by The Time Machine Show with SonicBlu but if I know in advance that he won't be doing his show on a particular night I may keep going.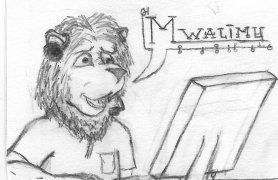 All you need to listen in is a media player that supports opening a URL and which is capable of listening to a ShoutCast stream. I use Winamp, but there are a number of other media players that may be used, including Windows Media Player and RealPlayer. Clicking on one of the following links might work, but if not, you can cut and paste it into your media player. The URL to use is http://kwkat.pandakc.com:9000/listen.pls, which is preferred if it works for you (which it should for most broadband users). If you're on dialup or have a slower connection, you might have better results using http://kwkat.pandakc.com:8000/listen.pls, although the sound quality won't be as good. (NOTE: If you try to tune in and receive a response of "ICY 401 service unavailable", it means no one is currently streaming; if it's shortly before the start time, try again in a couple of minutes.)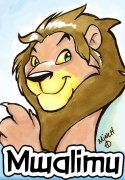 While you're listening, please feel free to contact me on instant messaging (as many of my regular listeners do) so we can chat and you can request songs. But if you don't have a working IM client, or if you simply prefer not to ("listening from the shadows" as we sometimes call it), that's okay too. My IM IDs are:

Below is the list of songs in my music library, which I will update periodically. You can browse it to see what catches your eye before sending requests, or you can send requests without checking or if you're not sure of the title or artist of that song you just gotta hear. If I don't have something, I'll try to get a hold of it, possibly in real time but if not then for a future broadcast. The list is divided into multiple parts by artist, some letters split into multiple parts and others with fewer artists combined, and one list for artists that start with numerics and other non-alphabetic characters or which are missing the artist. A couple of things to keep in mind while perusing the list: The software that generates the lists alphabetizes by first name, and an initial "A", "An", or "The" in an artist's name is ignored.

Feel free to discuss or leave comments in the KWKAT - Planetfurry NetRadio Station! discussion forum on Planetfurry BBS.
---
E-mail: mwalimu@lionking.org.
You are visitor
since February 12, 2008 (counter powered by Web-Counter).
This page last updated on December 5, 2010.